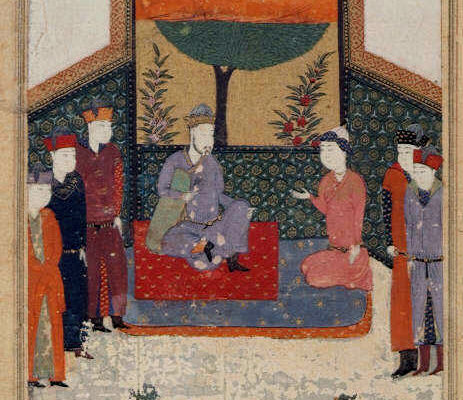 Hello, internet friends! Before we start with anything, let me give you the link to a properly useful article, full of proven career advice: 10 Tricks to Appear Smart During Meetings. Now that the LinkedIn crowd is gone, (and depending on their intellectual ability amused, offended, befuddled or any mix of those three) let's talk […]
Written by dominik on
Hello, internet friends!
Before we start with anything, let me give you the link to a properly useful article, full of proven career advice: 10 Tricks to Appear Smart During Meetings.
Now that the LinkedIn crowd is gone, (and depending on their intellectual ability amused, offended, befuddled or any mix of those three) let's talk internet.
As I have mentioned before, (You don't need to click this, it goes back to an old issue.) one of my early summer rituals is to re-read "The Beach." It's a pretty quick read that works fine when read on the first warm evening of the year.
It's also a bit of a (very shaky) allegory for "the internet" – because this is basically the internet now.
Either that or I am getting old and finally blooming into my true form as constantly grumpy middle-aged dude. Or maybe I should just stop reading the internet for a while. Or unfollow the outrage crowd.
Maybe instead of tech articles, which tend to make me grumpy, I should just read fascinating articles like this one about ad-hoc transit in New York.
Have a good day. And if you don't: this too shall pass.
Dominik