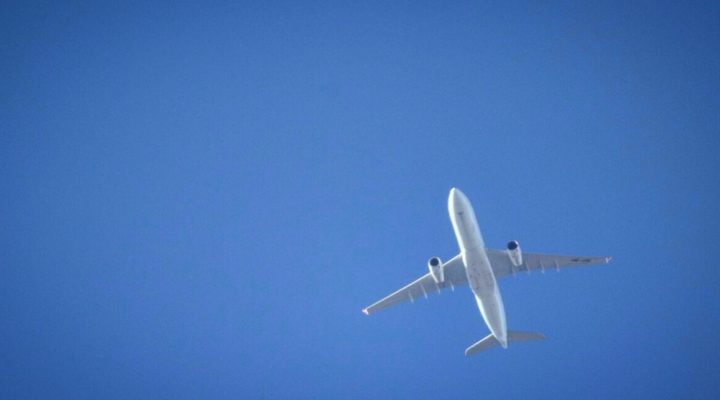 Typos everywhere.
Written by dominik on
Hello internet friends,
do you sometimes wake up in the middle of the night, heart beating and with just one question in your mind: "How do you spell that person's name?"
Yeah, me neither.
But still, this is pretty fun: The Gyllenhaal Experiment – the visualisation is probably the best thing about it, right next to the crushing feeling that maybe one isn't so good at spelling the last names of random American celebrities.
---
Now this is fascinating: The Secrets of the World's Greatest Art Thief – and no, it's not an Ocean's [insert number here] story – turns out you don't need all that many people for a successful heist. Or 200 of them.
---
I have the western approach corridor for the Zurich airport right over my head, a small-ish but busy airport nearby and a whole bunch of the big international air routes within viewing distance. There is also a lot of sky to see from here, so the chances that I see at least one plane when looking up at a clear day are pretty high. And of course I want to know what plane it is, where it goes and where it comes from. Obviously I have Flightradar24 running a lot. (Just now an Edelweiss Air A330 from Tampa to Zurich would be right in my view, if it weren't so cloudy. And I could see the Enter Air 737 from Poznan to Fuerteventure as well, somewhere in the distance.)
So obviously I'm not really learning Flightradar24 — how it works? from this article, but you might. (And it reminds me that I should get my little Raspberry running again. I'm missing a lot of potentially interesting data.)
---
Number one sign I'm not an adventurer: When I hear "Many have died attempting to…" my first instinct is to then not try it.
Not this guy, though: Meet the skier who made the 'impossible' first solo descent of K2 Just the very first GIF/Movie is absolutely amazing.
---
I'm not an archaeologist, so my opinion doesn't quite matter, but I somehow guess there was still some juvenile humor involved in this: Ancient Romans etched penis graffiti as a symbol of luck and domination
---
Toodles!