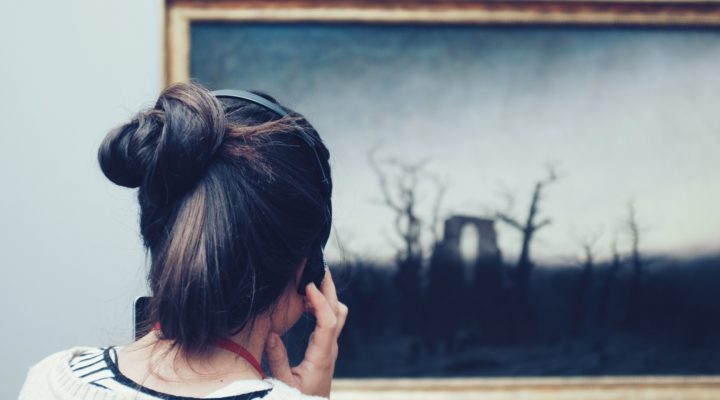 Watching video games and going to the moon.
Written by dominik on
Hello internet friends,
don't you also hate that feeling when you accidentally find an old photo of an alien and somehow it turns into this whole big thing? So relatable.
---
Museum
Quick, when was the last time you visited a museum? Do you have any plans to go soon? Hmmhmm. And now how about when I tell you about Selfie Factories: The Rise of the Made-for-Instagram Museum?
(This has been in a slightly mocking tone. I know that I have a rather museum-savvy readership.)
Unknown
It might be peculiar but just like so many people I often enjoy watching people play computer games more than actually playing myself. Usually I watch Starcraft 2 matches, because I can actually understand what is going on, but lately Playerunknown's Battlegrounds has been high on the list, especially Polygon's Awful Squad. I'm not particularly alone in that case, PUBG is a huge hit this year and its main developer is quite in demand these days: Brendan "Playerunknown" Greene's whirlwind year
Besides being entertaining to watch the game has some other rather entertaining use cases: The art (and stupidity) of taking 360 panoramas in PlayerUnknown's Battlegrounds.
Meditation
We've all seen these articles or have heard the advice that meditation is supposed to be the best thing ever. I've always been very sceptical because nothing sounds more scary to me than being alone with my thoughts for even the shortest amount of time. So obviously I'll smugly share this link: There's a dark side to meditation that no one talks about
Moon
Yeah! Russia Will Team Up with NASA to Build a Lunar Space Station
Maybe at least up there we humans can be chill and work together? Not bloody likely, but let's hope so.
---
That's all for this week, toodles!
(Not all, all, obviously. There is also this very well made and written article about group chats. And yeah, I'm pretty glad I didn't pivot to video.)